---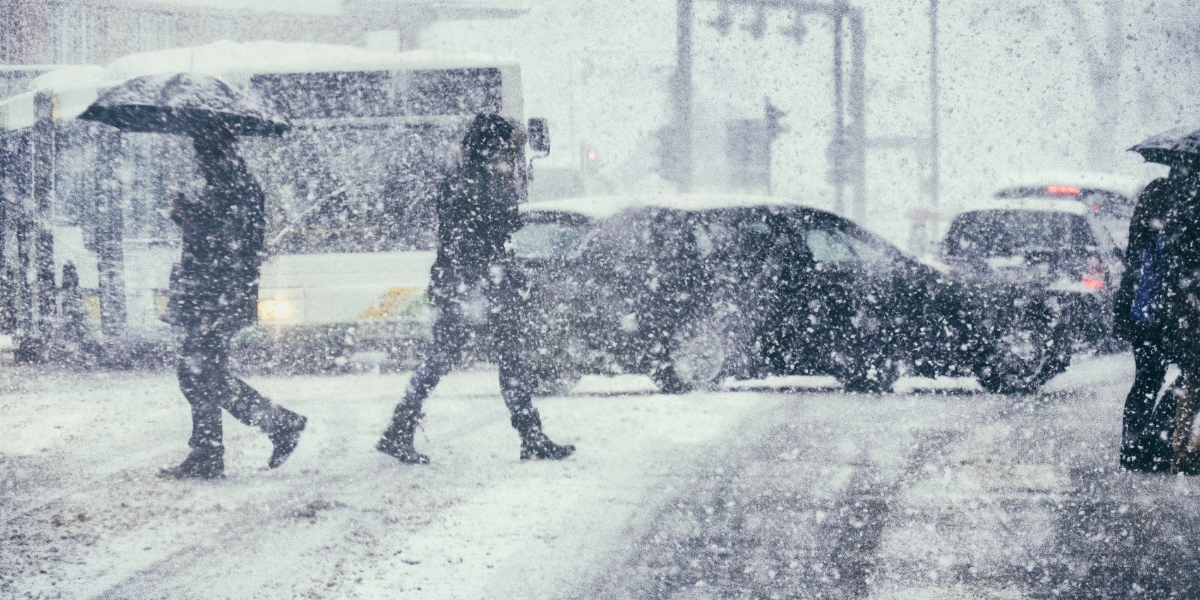 The weather outside is frightful, or at least it will be fairly soon...
With an average of 65 days of snow a year in Ontario, a few are bound to be white-out storms – putting a temporary halt on the regular day to day life. Before the snow and sheets of ice plague our streets, human resource managers should spend some time reviewing their inclement weather policy to avoid lost productivity and employee conflict in the event that the snow does take the city by storm. Winter storms are unavoidable, and they can cause serious disruption to your workplace. But with a little planning and thinking ahead, you can handle these disruptions in a way that minimizes their impact on your business. First and foremost, it's important to keep in mind that your employees are likely to be affected by bad weather as much as anyone else. If they have children, they may need to make arrangements for childcare in the event of a snow day. If they live far away from their workplace, they may have to drive through dangerous conditions or face a longer commute time than usual. A winter storm can affect your business in many ways, including:
- Delaying shipments and deliveries of supplies or materials from suppliers.
- Disrupting your operations by preventing employees from getting to work on time.
- Causing road closures that prevent customers from reaching your office.
Here are some tips for dealing with snow days:
Make a Plan
When the forecast calls for a winter storm, take some time to prepare. First, review your company's emergency policies and procedures. Then make sure your team knows what will happen if severe weather hits and how they should respond. No matter how well you plan, winter weather can still surprise you. But if you're prepared, your company's productivity won't suffer as much. So, make sure your business has a snow day policy that's clearly communicated to all employees and their families. Keep in mind that some provinces require employers to give paid time off for snow days; check your provincial laws before implementing a policy.
Planning is key. You should think through your options in advance so that when a snowstorm hits, you can act quickly and decisively to minimize its impact on your business. Here are some questions to consider: What time of day will the storm hit? Will your employees be able to safely get home? How much time do you have before employees need to leave for safety reasons?
Communicate the plan
If a snow day is announced, make sure to communicate the plan to employees, clients, and customers. Make sure to follow up if your team is not in the office during that time. Also be sure to communicate with vendors, suppliers and partners who may be affected by the weather conditions. If you decide to close the office, be sure to let everyone know. This will allow them to plan ahead and avoid any unnecessary stress. If you choose not to close the office, make sure that everyone knows what is expected of them. This can include requirements for how and when work will be done. You may also decide that certain employees are not required to come into work on a snow day. If your business is closed, be sure to communicate how long the closure will last. This will help employees and clients know what to expect. If you decide not to close the office, make sure everyone is aware of any changes in hours or operations that may occur due to the storm. If you decide to stay open during the storm, be sure to communicate why. Let employees know that they will not be expected to come in, but that it is up to them if they want to come in or not.
Prep your IT and HR systems
Having a plan for snow days is an essential part of managing your team. If you don't have a snow day policy in place, it's time to create one. Without a written plan, staff members may feel confused about what to do if there's inclement weather and the office is closed.
The first step in your plan should be to make sure that your IT systems are prepared for the possibility of inclement weather. If you're using online scheduling software or employee time tracking software, then you'll want to ensure that these systems are ready and able to handle being down on Friday afternoon if necessary. The next step is to create a written policy for employees that outlines what will happen on snow days. This should include details about who will be responsible for making decisions, how long the office will be closed, and how you'll communicate with staff members if there are any changes to the plan. The next step is to create an alternate work location for your staff. If you don't already have one, use this opportunity to brainstorm with your team on where and how they could continue working if there's no power or connectivity at the office. Next, you'll want to make sure that all employees know what to do in the event of a snow day. You can create a web page on your company's intranet or post a notice on your company bulletin board.
Are employees paid for a snow day?
When people think of a snow day, they often think of it as a free vacation day and that isn't always the case. If your employer chooses to cancel your shift due to inclement weather, they may not have to pay you. Generally, in Ontario there's no requirement to pay employees when they aren't working but some companies might still pay workers if they close the office or close the office early. According to Section 21.2, subsection (1) of the Ontario Employment Standards Act: If an employee who regularly works more than three hours a day is required to present himself or herself for work but works less than three hours, despite being available to work longer, the employer shall pay the employee wages for three hours, equal to the greater of the following.
The sum of (1) the amount the employee earned for the time worked, and (ii) wages equal to the employee's regular rate for the remainder of the time.

Wages equal to the employee's regular rate for three hours of work.
One exception to that rule is subsection (2), which provides that subsection (1) does not apply if the employer is unable to provide work for the employee because of fire, lightning, power failure, storms or similar causes beyond the employers control that result in the stopping of work.
Conclusion
Best of luck with your inevitable snow days. The bottom line is that you need to have a plan in place so that your team is ready to work through the storm. The key is to ensure that everyone has access to the right tools and information they need, whether they are working in the office or remotely. If you have any further questions, please do not hesitate to contact us.