Reasons to Use a Certified Third-Party Investigator
---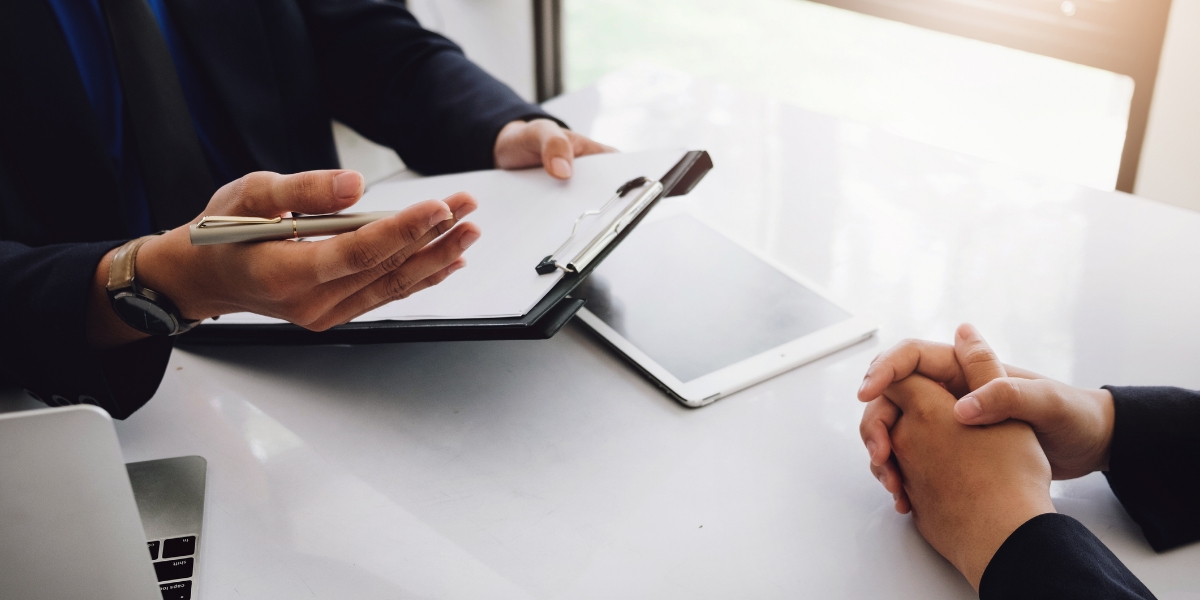 When it comes to workplace investigations, there's absolutely no room and no tolerance for bias. Whether the discussion is taking place because of a hiring situation, an employee outplacement, or a harassment charge, investigations are undeniably better left to a certified, impartial, third-party professional. They will provide unbiased information that helps you make decisions based on facts instead of hearsay. A third-party investigator has been trained specifically for workplace investigations, so they'll know exactly how to conduct themselves appropriately throughout the process—which means less time wasted on training before getting down to business!
Whenever something serious has occurred in the workplace, if you feel a sense of discomfort, or if you believe you have been mistreated, it's always a good idea to speak with somebody who can help you find the right solution.
However, contacting your in-house human resources team isn't always the right method of action. When we rely on them to handle disagreements, there is always going to be a chance of bias, favouritism, and unjust action taking place.
Unknowingly, your human resources team can make a decision that does not represent the true nature of the situation, or the best interests of all involved. This is exactly where The Burke Group comes in. We know that when it comes to investigating employee misconduct, there's no room for error: if you don't get the full story, there's a high chance your company will be liable for wrongdoing. You need someone who understands how to conduct an investigation properly—someone who has the tools and resources necessary to uncover every angle of a situation and get at the truth.
Why Use a Third-Party Investigator Instead of an In-House HR Professional?
Some may argue that in today's world where many of us have transitioned into working from home, there's no need to be as concerned about workplace relational issues as before. That's where they're wrong.
Human Resources is incredibly important, especially as the world continues to shift into a more hybrid model of work. Workplace misconduct continues to pose a risk across all industries. Breaches of ethics must be dealt with wisely in order to uphold a responsible, safe, and reliable precedent in the workplace. Conduct, harassment, discrimination, and criminal activity are all appropriate allegations for a case to be filed, and when they are, it's best to trust an impartial party.
While in-house HR professionals may be available, choosing to work with them on issues like this can pose problems. First of all, if you have a smaller company, or belong to one, your team's HR professionals may not possess the appropriate training to deal with such issues. Secondly, your HR team may lose credibility and trust within your organization.
Often times, company personnel are perceived as being too close to the issue, and unable to make the impartial choice. Workplace investigation scenarios are often new to both the individuals requesting them, the individuals being investigated, and the managers in charge of handling it all.
Requesting a third-party means that the relationship between the investigator and those being investigated is conducted on a clean slate. This significantly improves the experience of the investigation on all sides of the table, as nobody feels like they've shouldered too much responsibility, or are unprepared to deal with it, and will be treated unfairly. All in all, this will ensure that your investigation goes over as smoothly as possible.
The Consequences of an Improper Investigation
Your company policy for workplace harassment and discrepancies isn't just important – it's essential to protecting the jobs, livelihoods, and reputation of everyone involved. Employees have the right to feel safe in their places of work, and employers hold the responsibility of ensuring that any allegations are appropriately investigated with patience, dignity, and respect.
Interviews, communication, and processes used by a third-party investigator will help to clarify every stage of the investigation and provide a smooth road ahead. This will also protect the company, its employees, and management from allegations of an improper investigation. You'll want to be sure that dealing with this investigation does not do damage to your company's assets or public image. Third-party investigations play a huge part in reducing business exposure.
Ultimately, your in-house human resources team may be best suited to focus on the tasks that they do best, while a third-party investigator is brought in to handle the more serious matters. The Burke Group will provide solutions that enable your team to stay focused on the tasks they're best at, while we take over the more specialized aspects of your investigation.
An in-house human resources team is a great asset to have for coordinating interviews of new hires, managing pay role of employees, marketing the company, sending offer letters to future employees, organizing company benefits, and so on. However, when it comes to matters like serious workplace allegations, this is best left in the hands of a qualified professional.
If you're invested in your company's future, then handling workplace allegations with the responsibility and ethics of a third-party investigator should absolutely be a top priority.
The Key Factors of Third-Party Investigations
Ultimately, third-party investigations and their importance in the workplace come down to objectivity, confidentiality, effectiveness, and transparency.
Objectively judging every detail from an impartial standpoint will ensure that your team is being treated with respect and dignity.
Maintaining the utmost confidentiality in tandem with open communication will ensure that everyone is updated, confident, and informed on the process and next steps involved.
When it comes to effectiveness, your team needs to keep moving, even throughout the investigation. Don't let faulty processes or inexperience back up your team with a bigger workload and slow your business down.
Having a clear roadmap from the beginning of your investigation through until the aftermath will protect your reputation, both internally and externally, to maintain your company morale and public image.
Key factors in handling your workplace allegation with certainty
Objectivity
Whether your investigation has to do with a concern in hiring, outplacement, harassment, discrimination, or criminal activity, the first and foremost priority is objectivity. Your employees need to know that they will be treated fairly and that they can trust the person in charge of handling their investigation.
Unfortunately, using an in-house human resource team may make your team feel disadvantaged in the investigation. Concerns of real or perceived bias in workplace investigations are serious. Having a partial investigator may result in a judgement that does not take every detail into account from an objective standpoint. For the purposes of objectivity, it's best to hire a third-party investigator. When it comes to allegations of workplace harassment, discrimination, or suspicious activity, the value of a neutral perspective is priceless.
As a part of objectivity, your third-party investigator will be able to provide consistency and clear communication to your team. When your investigation begins, there will be a clear process for information to come through. They will keep you informed and up to date about the process and ensure that everybody involved is on the same page throughout the investigation.
The Burke Group's team of HR Consulting Specialists will bring with us our standardized method so that every person involved in the investigation receives the same treatment, across the board. Our qualified, certified, and experienced third-party investigators will support you through the entire process, from report to resolution.
Confidentiality
We've all heard of the rumor mill, and unfortunately, it tends to churn out far too much when it comes to workplace investigations. Reporting a problem internally at your workplace can result in a damaged reputation, for both the employee and the business. Your company morale may experience a drop if your team is talking behind closed doors or in whispers about the allegations going on. This is especially where a third-party comes into play.
When it comes to confidentiality in your third-party investigation, The Burke Group takes extreme care to ensure that, while transparent communication is always at play, privacy is also respected. When confidentiality isn't respected, unaddressed issues will continue to pose a threat to your company. In the short-term, this puts your employees at further risk. In the long-term, it erodes your company morale beyond repair.
Employees may already be facing doubts about their psychological, communal, or physical safety as part of filing their report. When reporting a workplace discrepancy, it's easy to see how an employee may feel tempted to glaze over details, or omit some entirely for the fear of retaliation. However, with a third-party investigator, employees are more likely to share detailed information if they feel they're protected and that their information will be kept confidential.
Effectiveness
Impartial third-party investigations with The Burke Group will help your company to maintain its regular functions while the investigation is taking place, without losing reputation, company morale, or taking up more time than you needed. Something heard far too often is that, when an employee goes to report an allegation, the next steps are extremely unclear, or non-existent.
One key factor in workplace complaints may be your processes. If you've never had to deal with an investigation like this before, it may be the case that your in-house professionals and management team simply don't have the resources to tackle this challenge. Often, companies will have a complaint process in place, but somewhere along the line, there's a breakdown in communication, confidentiality, or efficiency.
Reporting an issue may result in the complaint being stalled. In this case, it will often get brought up again, and need to be escalated to the next level of leadership, costing you more time and employee happiness in the process.
Transparency
Maintaining transparency can be extremely beneficial for organizations when it comes to workplace investigations. In turn, this can lead to better public image, maintaining your reputation, sustaining team morale, and avoiding legal action when it isn't required.
In addition to providing your employees with clear information about the ongoings in their workplace, keeping transparency throughout the investigation reflects responsibility and respect from your company to the greater public. For example, tracking and disclosing how many witnesses were involved, summaries of viewpoints, and disclosing relevant information ensures that all parties are accountable. This does not mean that full reports need to be released, but opting for transparency over discretion will support you in avoiding internal and external suspicion throughout your investigation. When it comes to transparency, employers have a few different options to choose from:
Report Disclosure
Whether you decide to share your report or not with everyone involved, all participants have the right to know and understand the outcome of the investigation. There should be total transparency around what corrective action is going to or has taken place. The result must be communicated with clear communication within 10 days of the investigation's conclusion.
Current legislation requires employees to be informed through writing, but ideally, there will be an open conversation between the employer and employee regarding next steps and the conclusion of this event. This does not mean that every intimate detail of the report must be shared. Exposing a full report may compromise the confidentiality agreement of the investigation. Often, a partially redacted report will be shared in place of a full report, while the full report is kept internally, within the company.
However, if the report concludes with findings that are grounds for dismissal of someone involved, the full report may be brought in during a court procedure to be used as evidence. There are mixed perspectives on how far confidentiality extends, and who is entitled to a full copy of the investigation report.
The primary factor here is that before the investigation takes place, there are clear procedures, carefully crafted policies, and set expectations outlining who is intitled to what information. This is just part of what your third-party investigator from The Burke Group is licenced, educated, and prepared to do with your team. In summary, the employer is required to provide a report of the investigation's decisions and findings, but in most cases, this report will be highly redacted.
Something important to note is that your third-party investigator's report will be quite in-depth, and a redacted report usually does an excellent job at providing clarity and conclusion to both the Complainant and the Respondent. Much of this report is showing how certain conclusions were derived. This process, which The Burke Group will take care of, is to ensure ultimately that there is no bias, confusion, or compromise when it comes to gaining the full scope of the story and finalizing details of the investigation.
The Burke Group Advantage with Third-Party Solutions
The Burke Group handles these investigations with clear communication, organization, severity, and corroboration. We'll treat all parties with dignity and ensure your investigation not only does right by everyone involved, but maintains your company credibility, without eroding morale. Connect with us today to power your team with the competency, experience, and leadership you need for your third-party investigation.